WELCOME TO
Caldera Romantica
Caldera Romantica is built in the beautiful Akrotiri village, on the South part of Santorini. The hotel owns its name to its excellent location, magnificent sunset and romantic scenery that lies before your eyes.
Once you enter the hotel, you will see a sign that leads to the reception area. During your check in, you will have the chance to enjoy a traditional welcome.
AVAILABLE APARTMENTS
Accommodations
ENJOY YOUR LIFE BY THE
Pool
Our guests can relax at the hotel's swimming pool, which fulfills all the hygiene and safety requirements, according to the Greek law.
There are sunbeds and umbrellas, where guests can relax and enjoy a drink from the pool bar.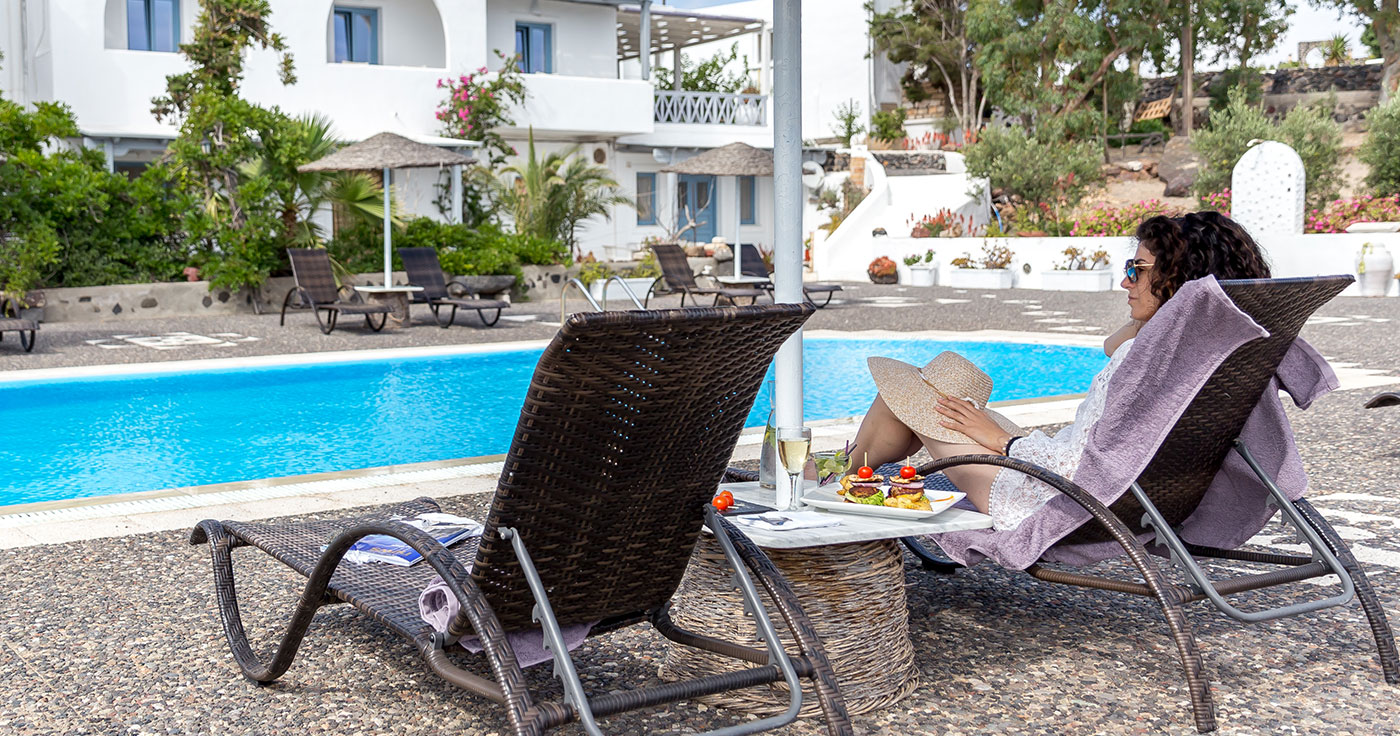 The Red Beach is only 2,5 km from the hotel. The crystal clear waters and the uniqueness of the scenery, offer moments of complete relaxation to all visitors.
Enjoy & Remember Great Times With Us

Enjoy the magnificent view from your balcony, tasting local wines and fresh fruits, at your arrival.
Reservations
"Superb food, fabulous view, reasonably priced and great service. The house wine was lovely. I took this picture of the sunset from the restaurant and the meal I had was the chicken, bacon and jacket potato."
Roslyn G
"My wife and I spent our honeymoon in this little gem from September 01 – 05, 2014. It was everything we expected and even better. The satff is so helpful and friendly- thank you Therosia. The place's simplicity was just what we needed. Waking up to the Caldera view everyday was breath taking and soothing. After visiting almost every spot…"
NajdatBK
"Very functional hotel.Don't know the rates (as it was a bulk booking) but by Santorini standards,may be a good bargain.Vey…"
nairpaddy
SOME OF OUR
Life Activities